Haw Par Villa is a Chinese mythology theme park in Singapore with more than 1,000 statues and dioramas glorifying Buddhist, Taoist and Confucian folklore. Built in 1937 by brothers Aw Boon Haw and Aw Boon Par – famous for selling the popular medicinal paste Tiger Balm – older locals look back fondly at a place where parents would bring children for an education in morality, complete with bloody visual aids.
'In 1988, the Singapore Tourism Board took charge of the Tiger Balm Gardens and renamed it "Haw Par Villa Dragon World". The Haw Par in the park's name is based on the Aw brothers' personal names—Haw and Par, which literally mean "tiger" and "leopard" respectively. The dioramas and statues were restored, while plays, acrobatic displays and puppet shows were organised and held there. The management imposed entrance fees but the high fees discouraged visitors, so the management incurred a loss of S$31.5 million over 10 years. The park management made a profit during its first year of operations after renovations in 1994, broke even in 1995, but started incurring losses over the next three years and was forced to provide free entry in 1998.
'Thousands used to throng the park, and it once stood shoulder-to-shoulder with attractions like Singapore Zoo and Jurong Bird Park. In its glory days, this avant guard theme park was an iconic symbol in Singapore, and considered a must see by locals and foreigners alike. "Every Singaporean over the age of 35 probably has a picture of themselves at Haw Par," said Desmond Sim, a local playwright. Those pictures would probably include the following statues, each made from plastered cement paste and wire mesh: a human head on the body of a crab, a frog in a baseball cap riding an ostrich, and a grandmother suckling at the breast of another woman.
'But the highlight of this bizarre park are the Ten Courts of Hell. This attraction used to be set inside a 60-metre long trail of a Chinese dragon but the dragon has been demolished, so the attraction is now covered by grey stone walls. A tableau of severe disciplines are shown in painstaking detail, along with a placard stating the sin that warranted it. Tax dodgers are pounded by a stone mallet, spikes driven into a skeletal chest cavity like a bloodthirsty pestle in mortar. Spot the tiny tongue as it is pulled out of a screaming man, watch the demon flinging a young girl into a hill of knives. Ungratefulness results in a blunt metal rod cutting a very large, fleshly heart out of a woman. Perhaps the most gruesome depiction is an executioner pulling tiny intestines out from a man tied to a pole. The colons were visible and brown. The crime? Cheating during exams.
'However, Haw Par Villa is facing an afterlife of its own. As the country of Singapore developed, and became almost futuristic in it's modern appearance, the thousands of dated figurines that make up this park began to lose their luster along with much of their original appeal. Some of the areas of Haw Par Villa have been shut down due to lack of preservation Hardly anyone goes there anymore, and closed sections of the park point to an uncertain future. For some it's a refreshing antidote to the mall-culture, but it looks like mall culture is winning out over a day out in hell.' — collaged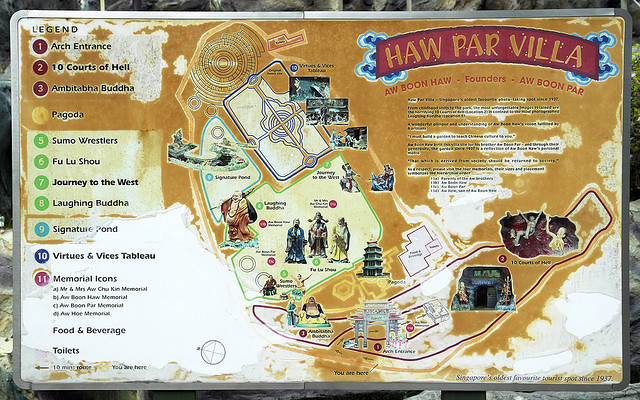 ______
Gallery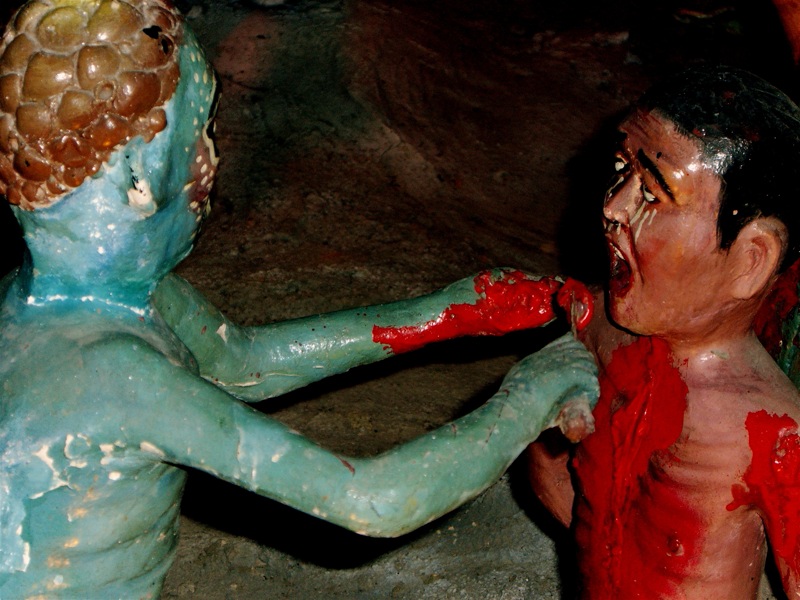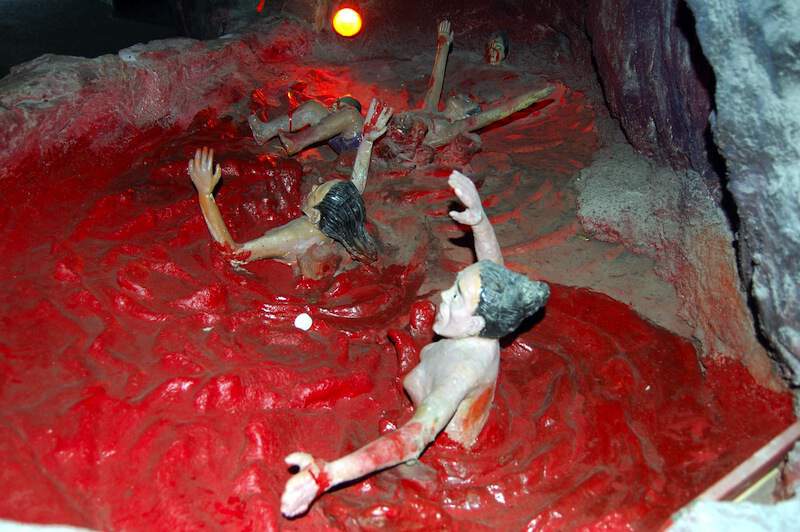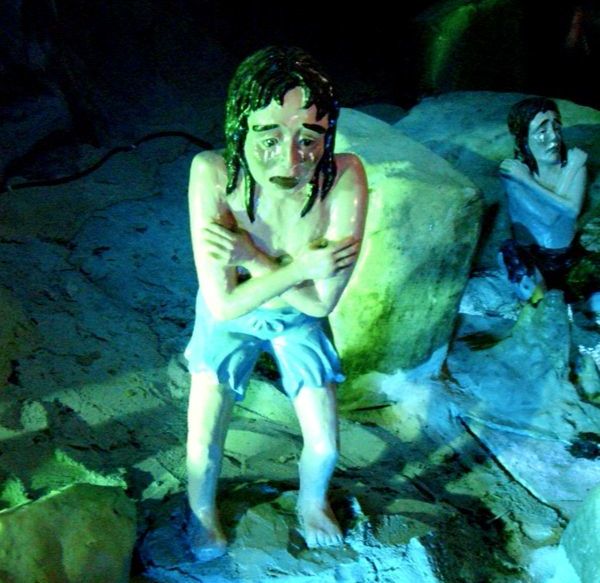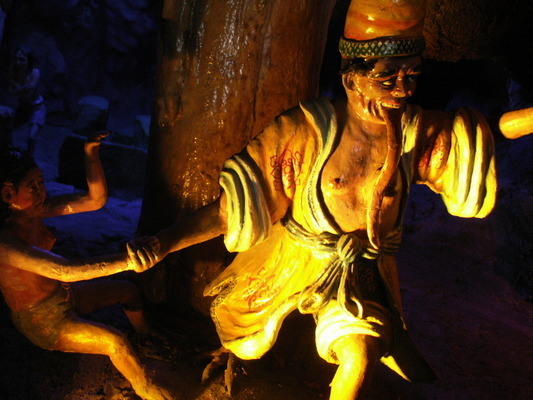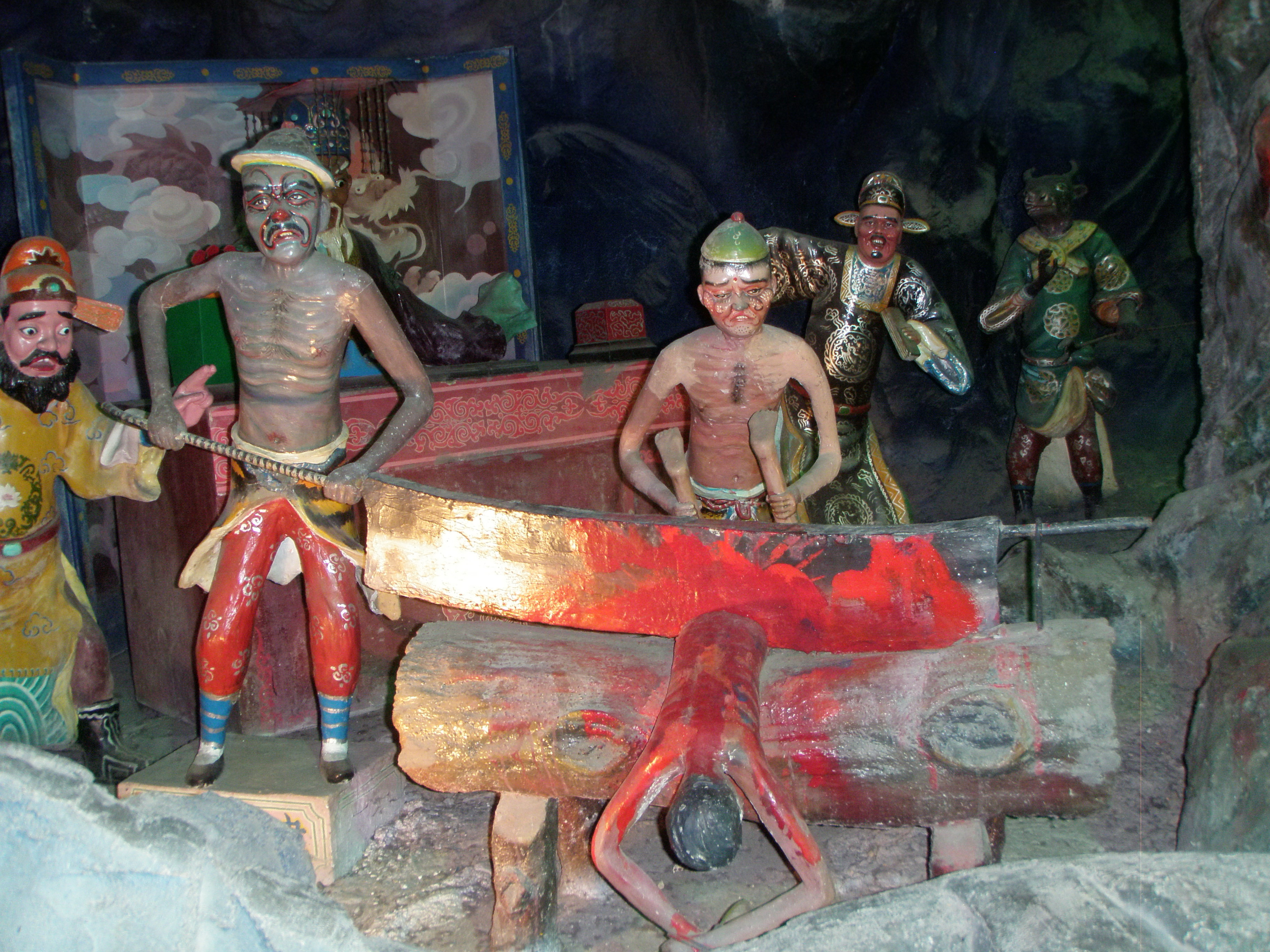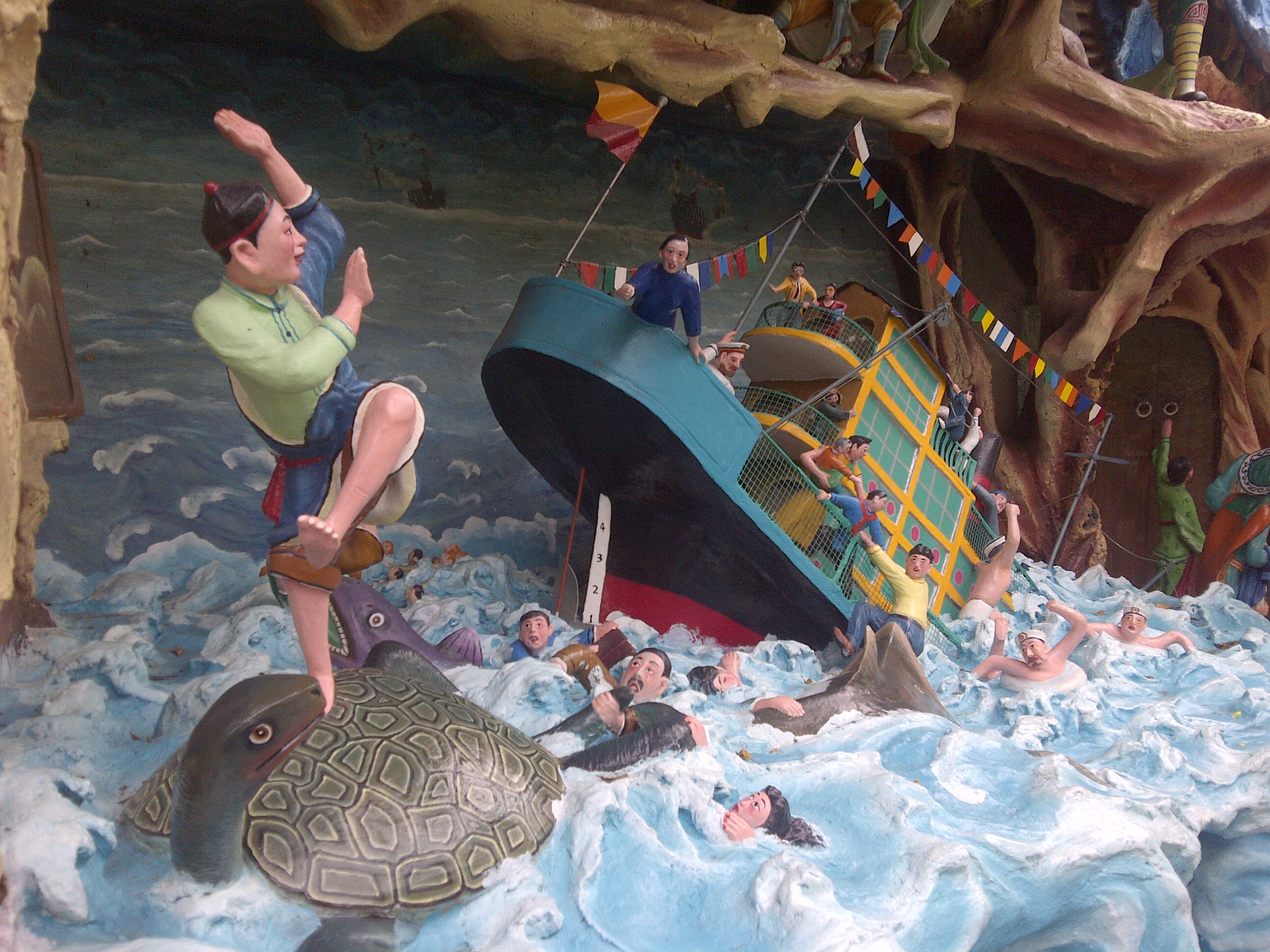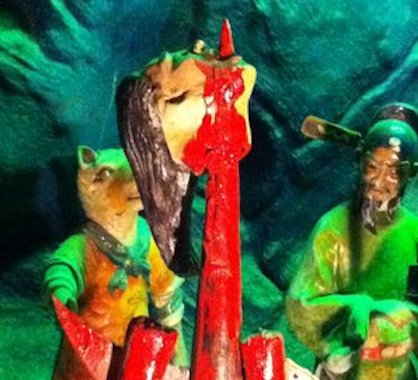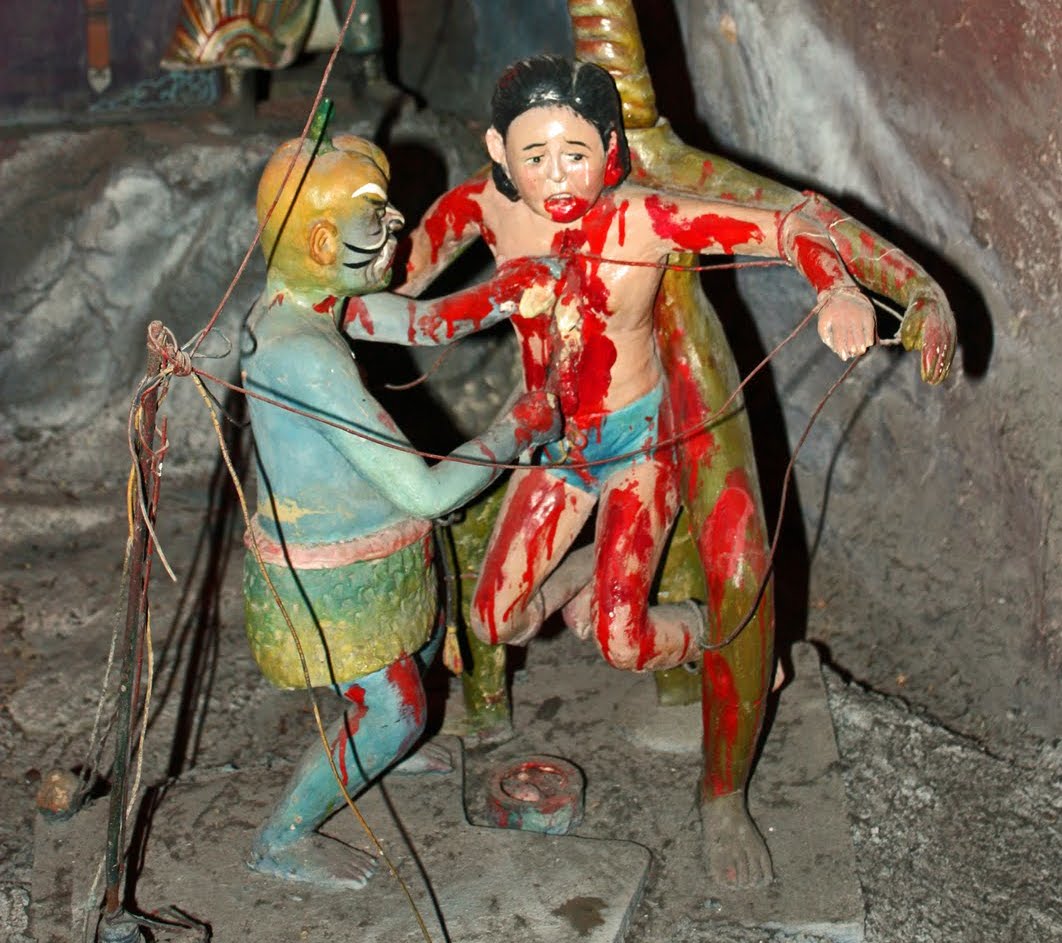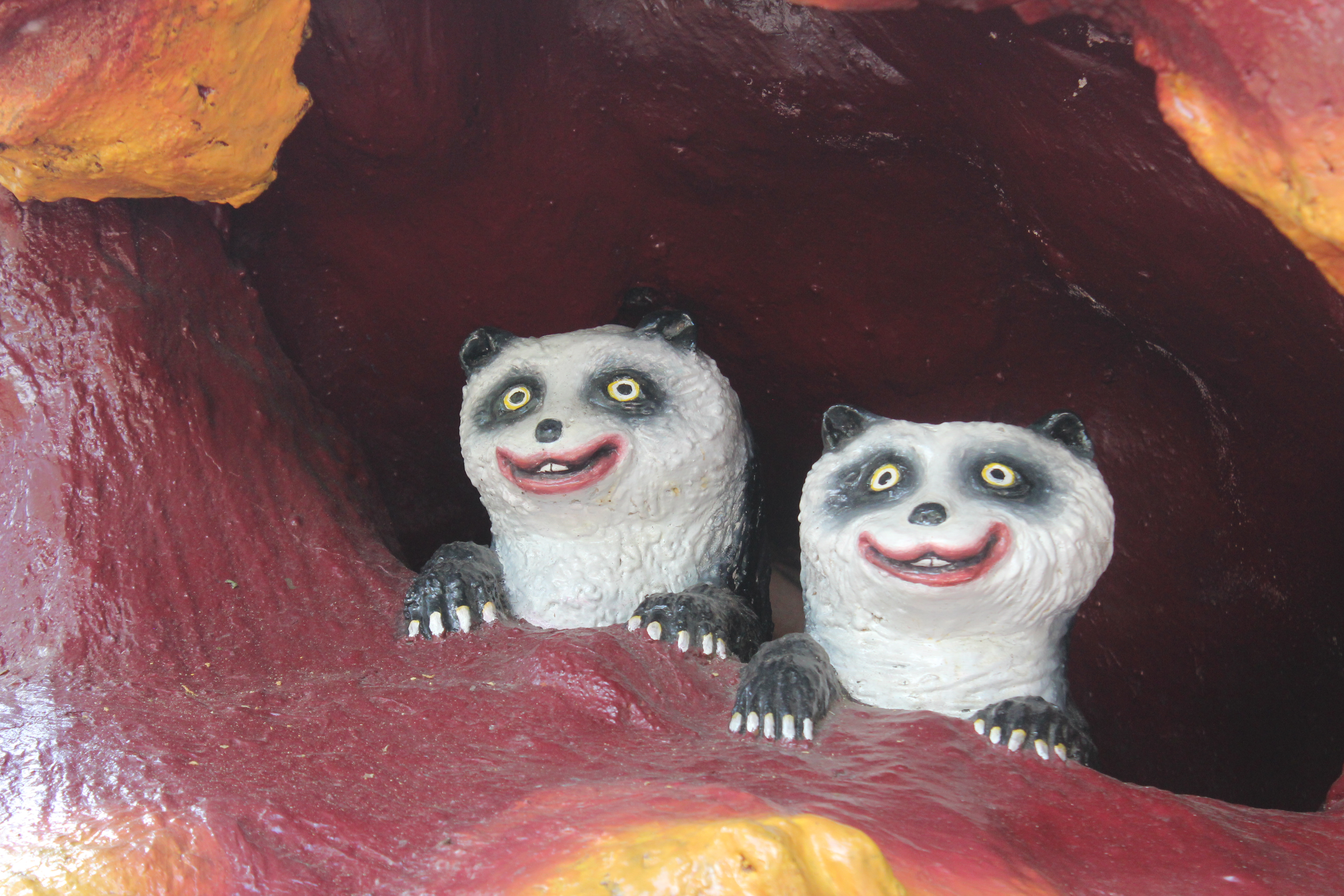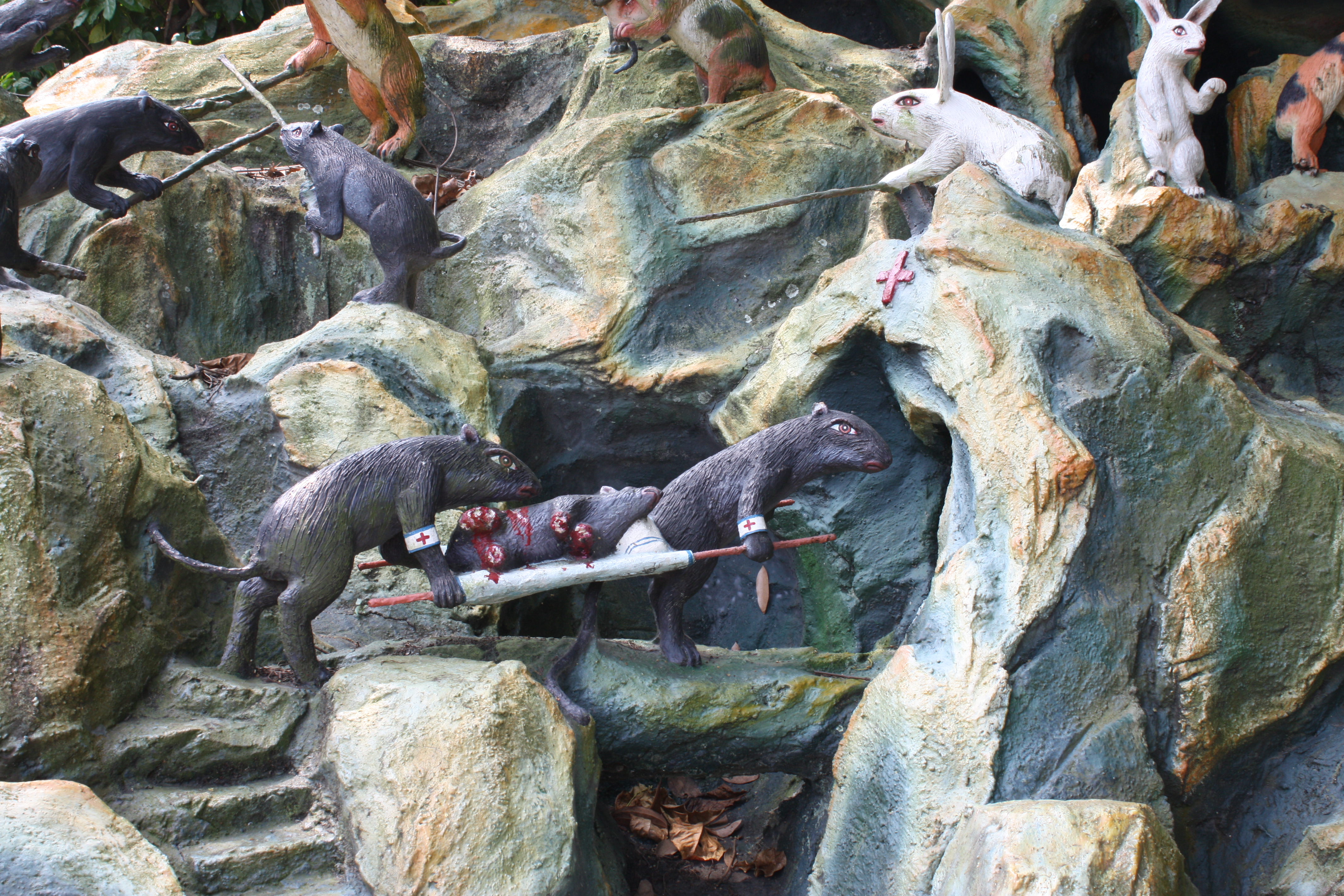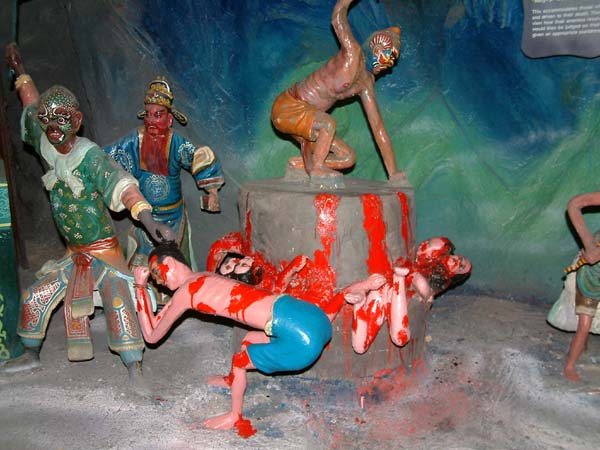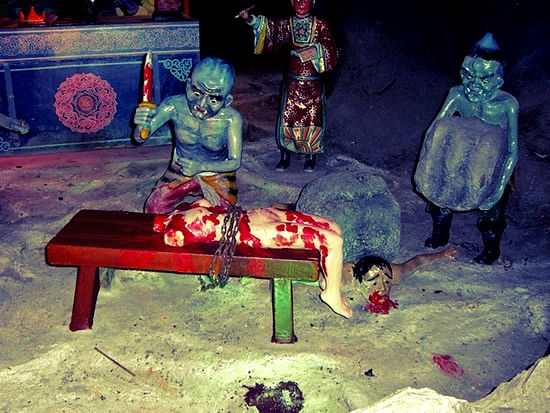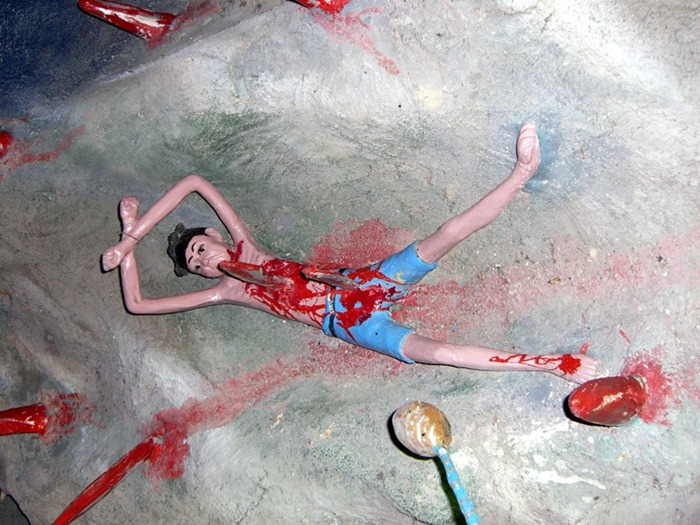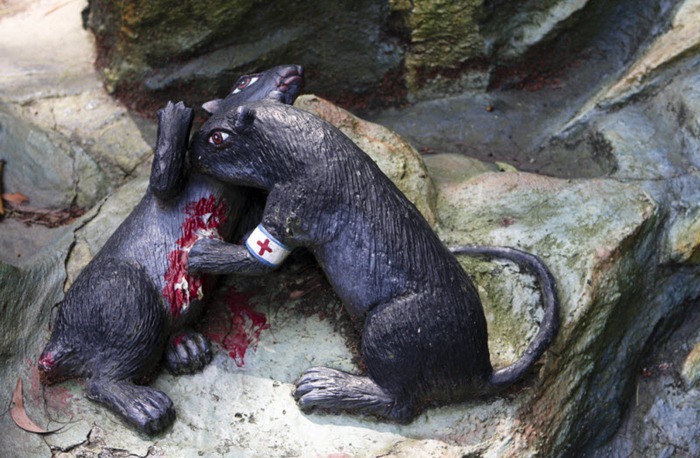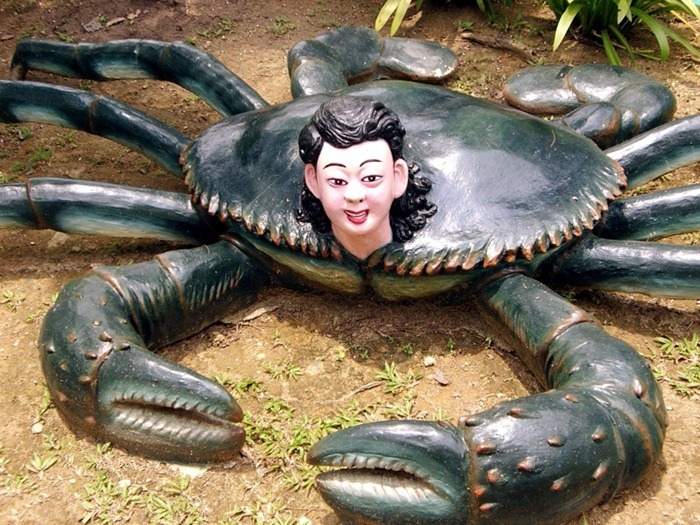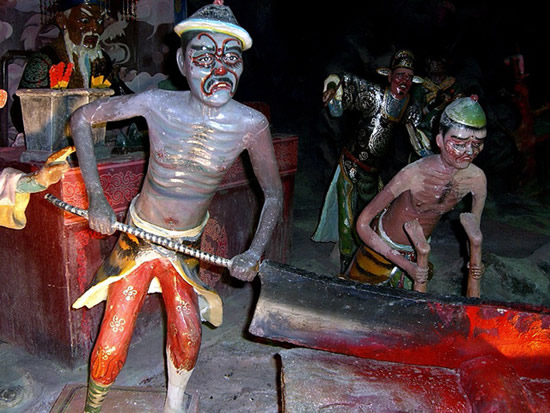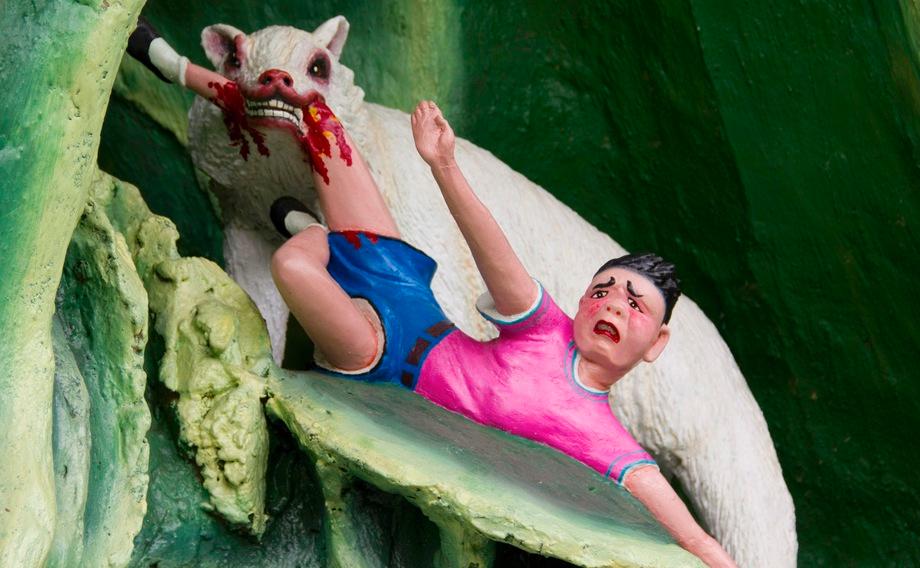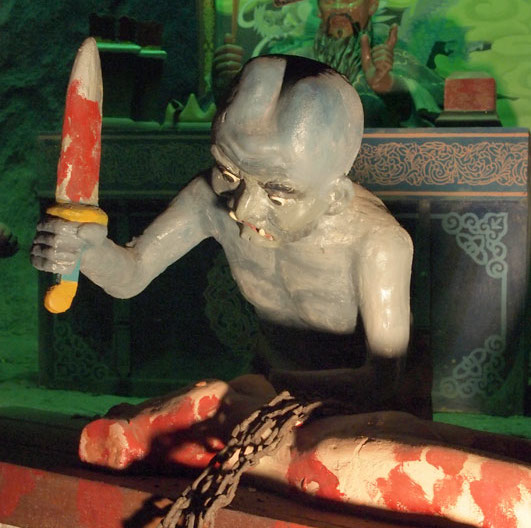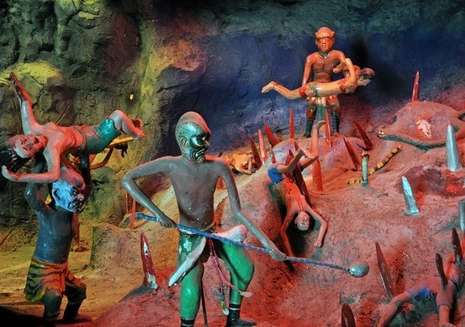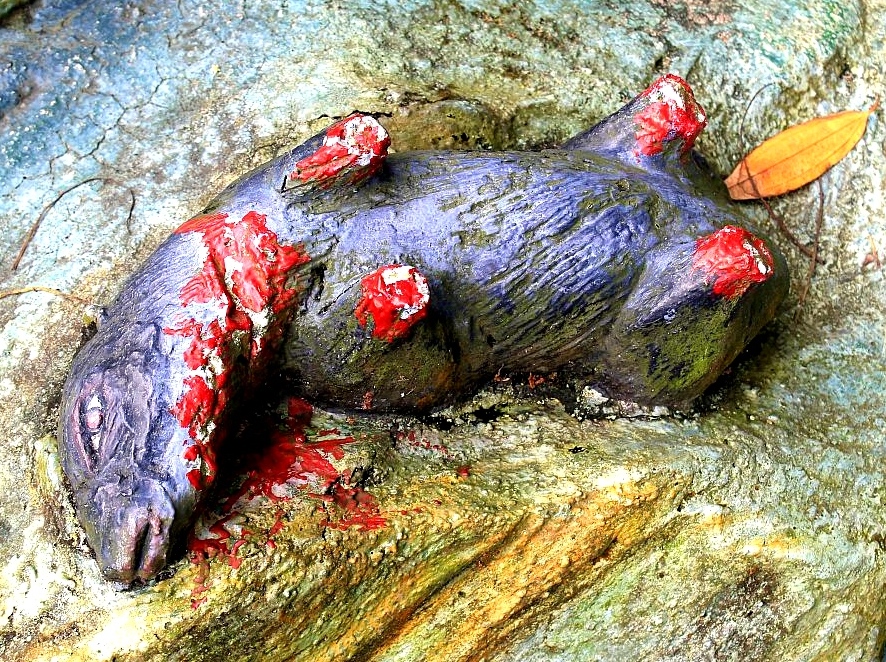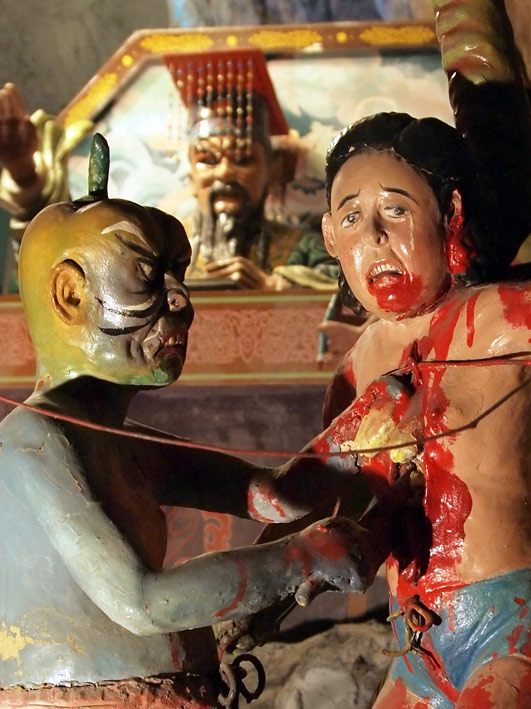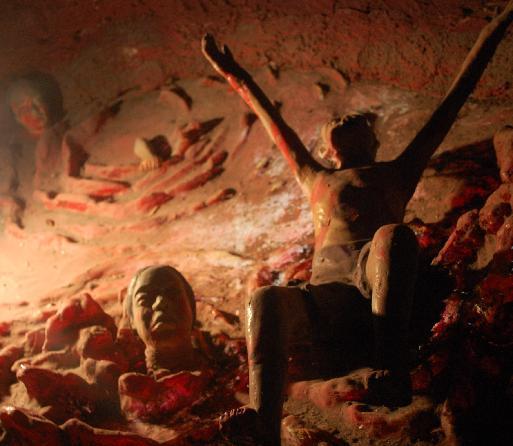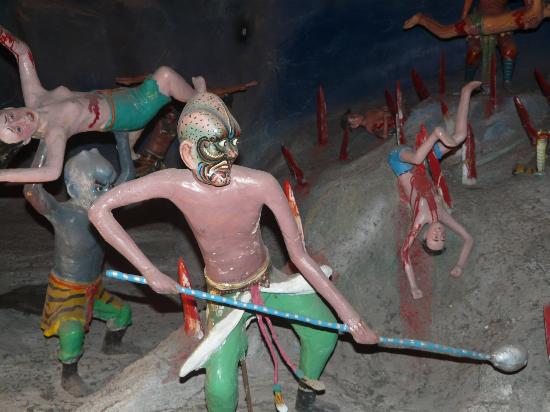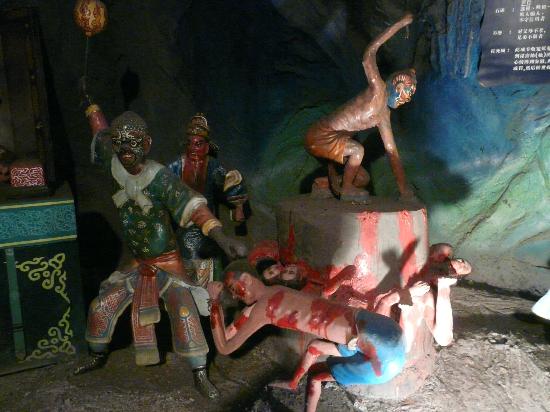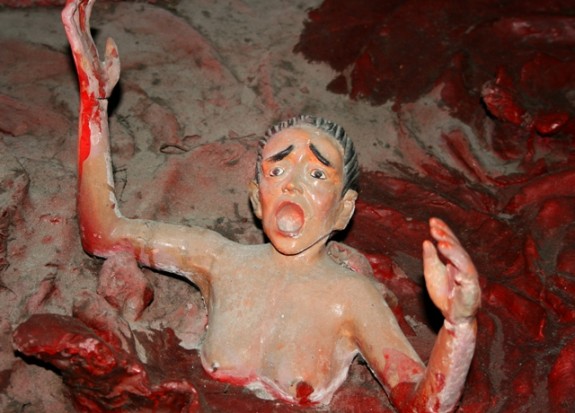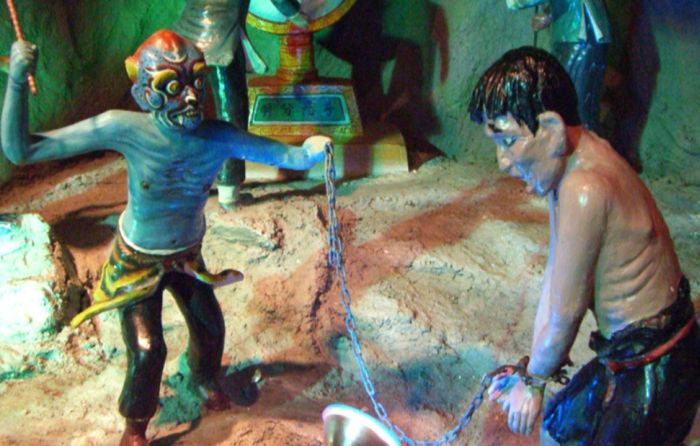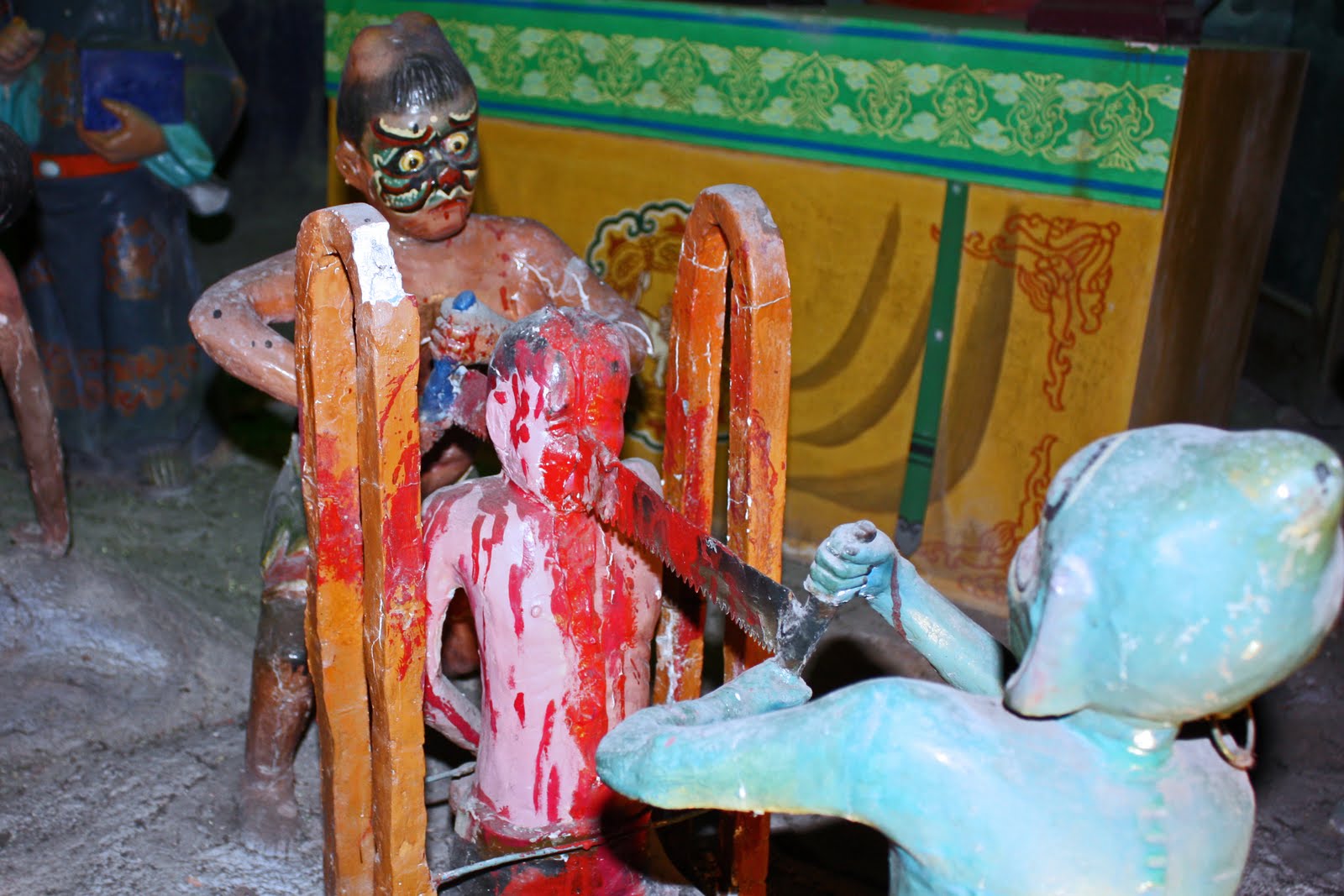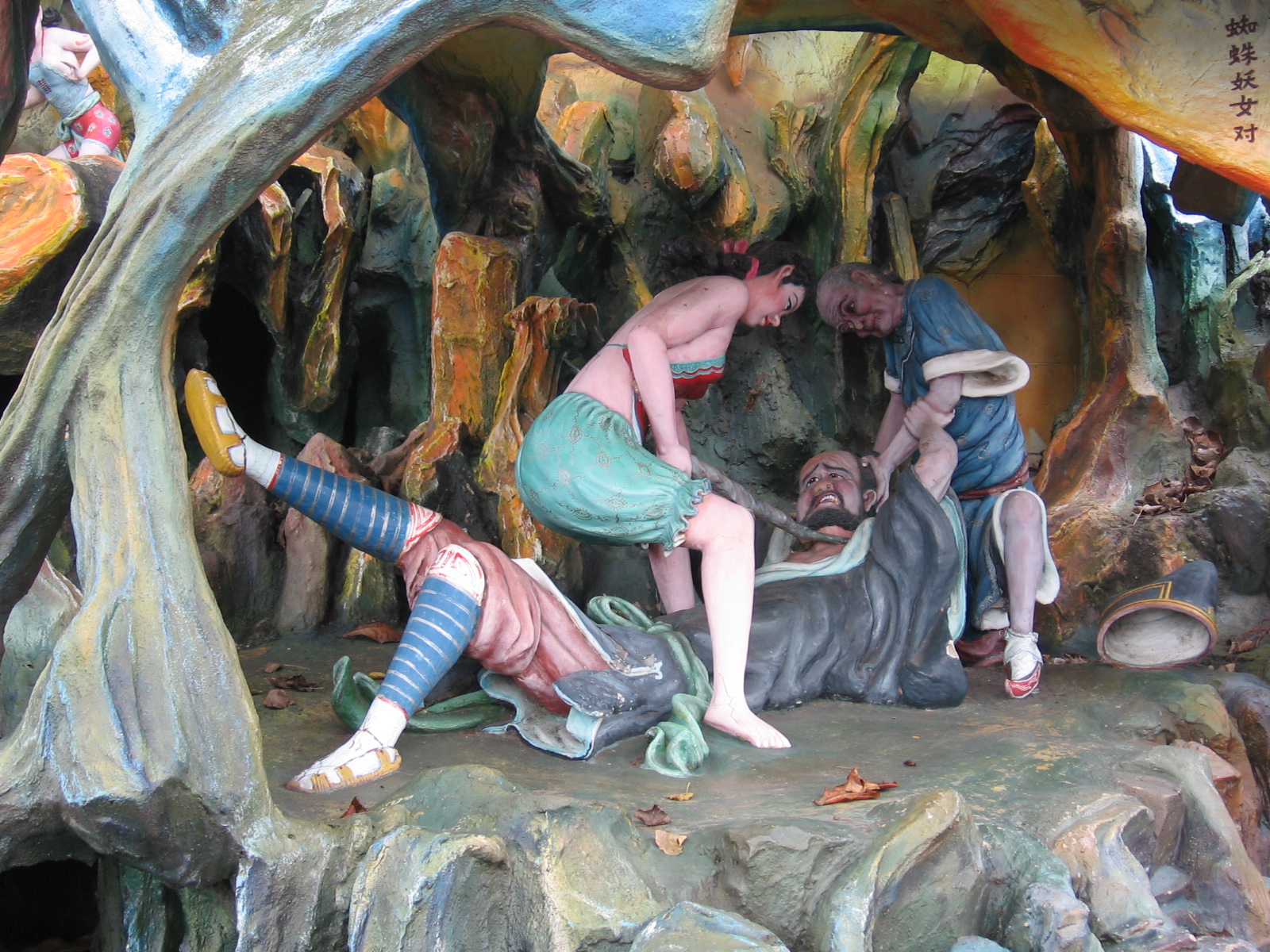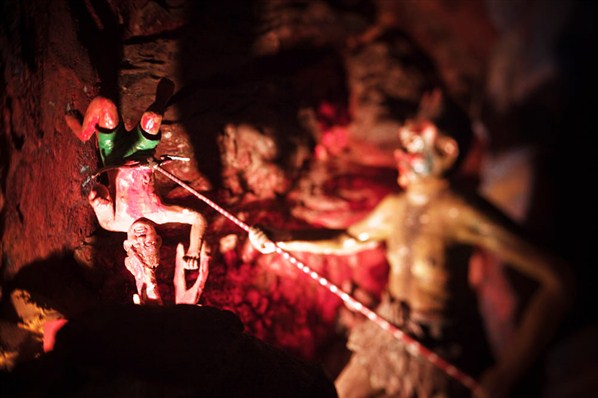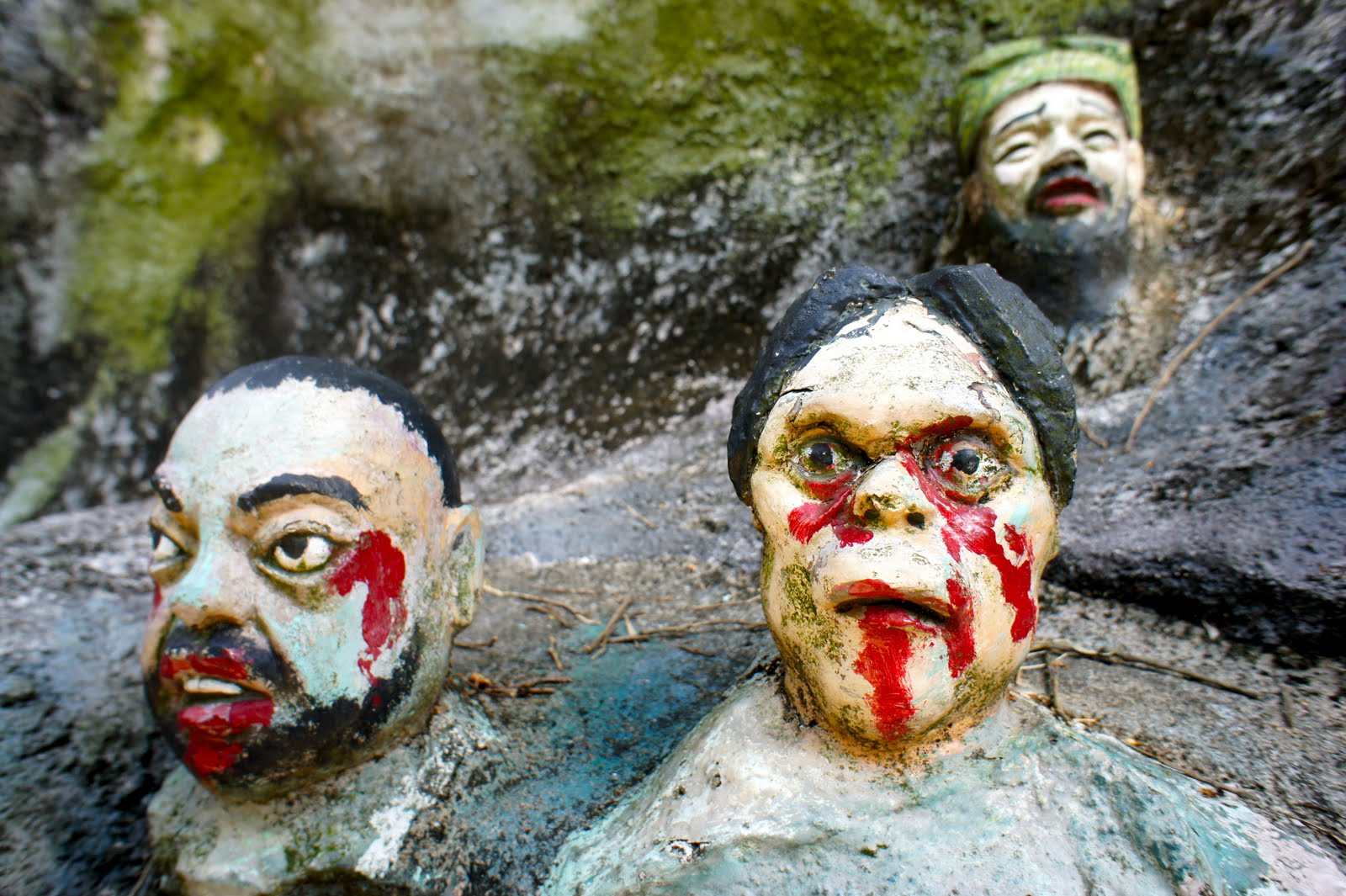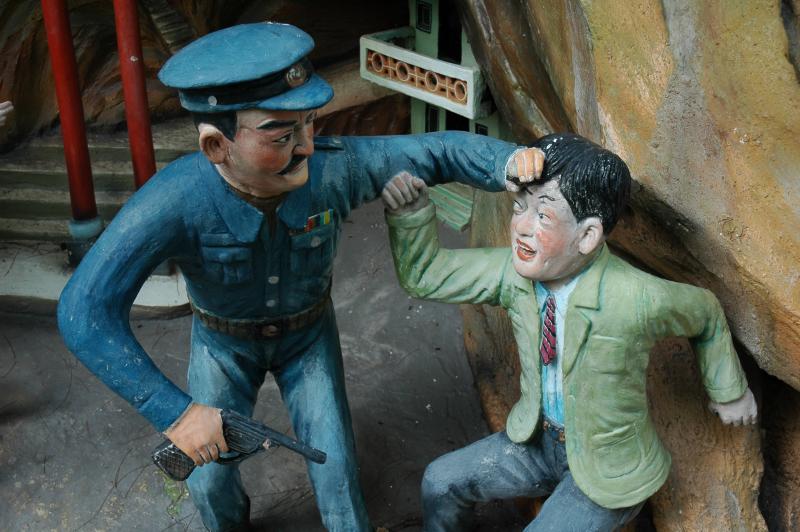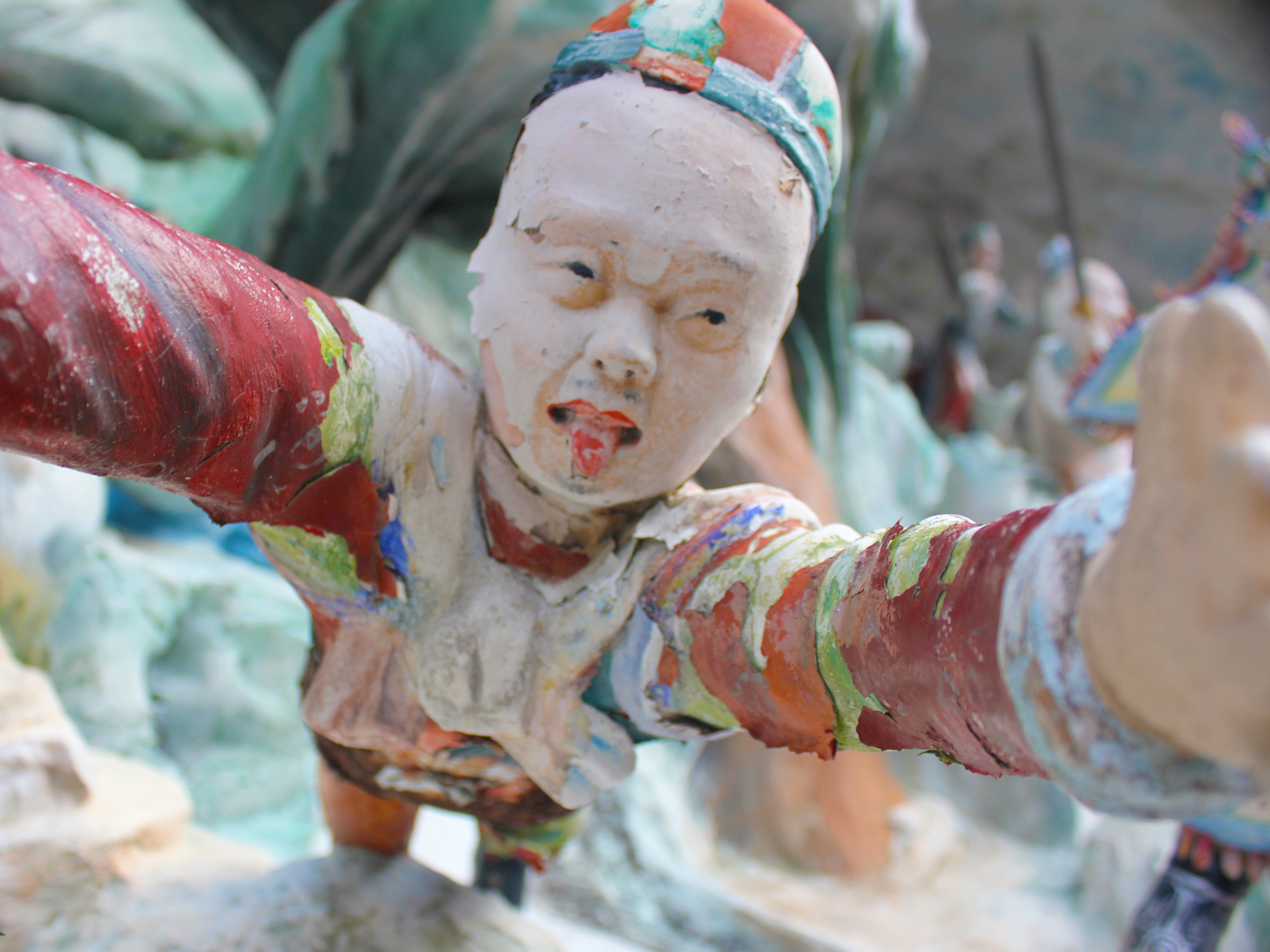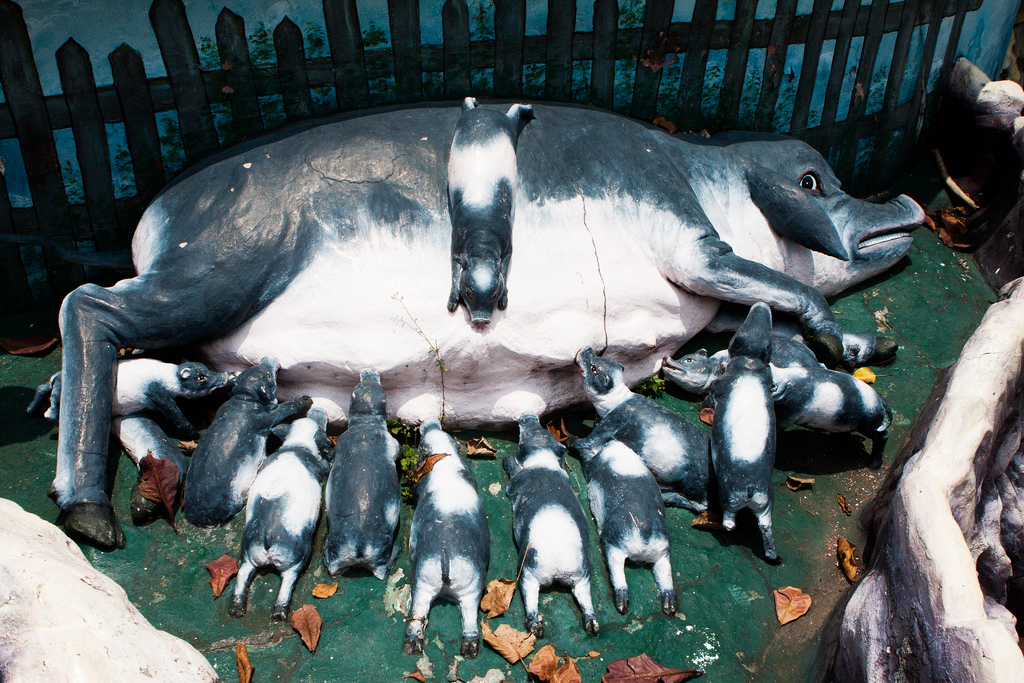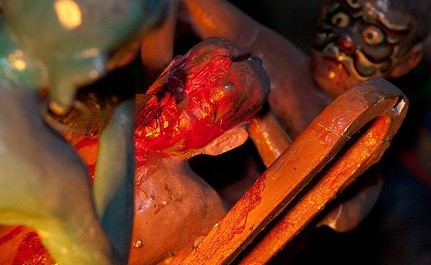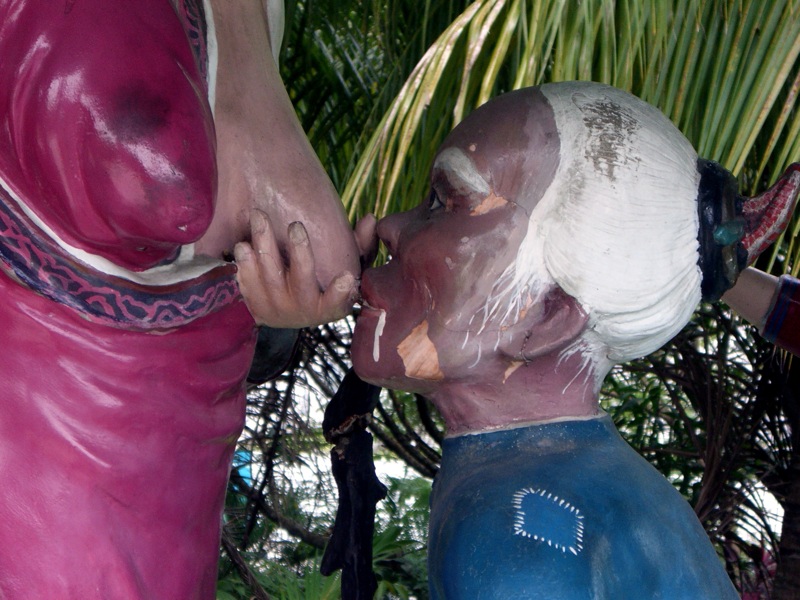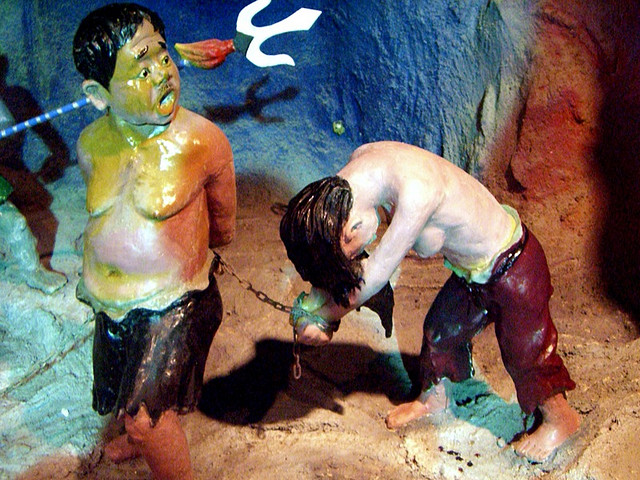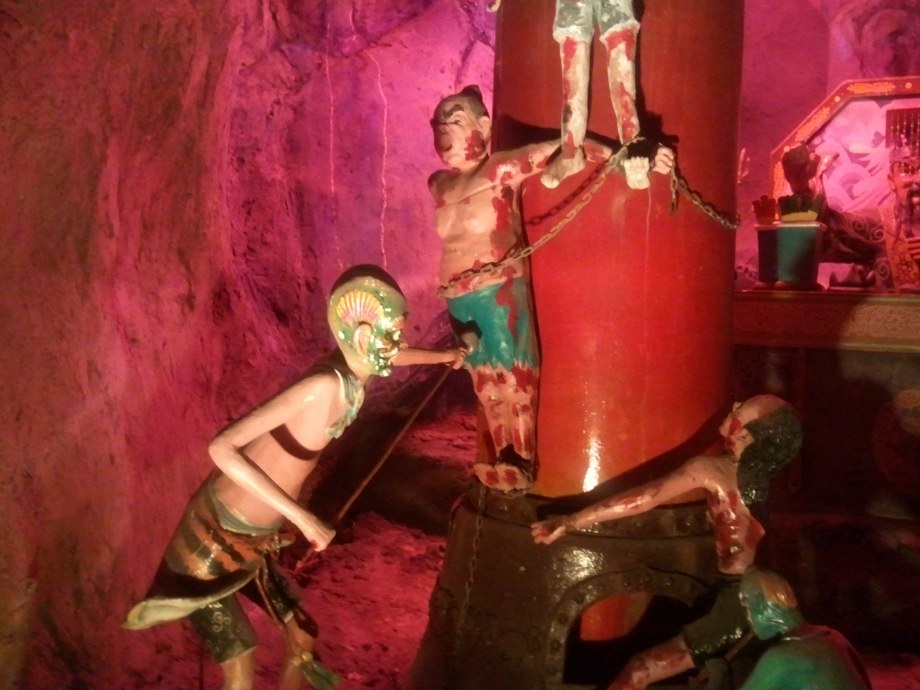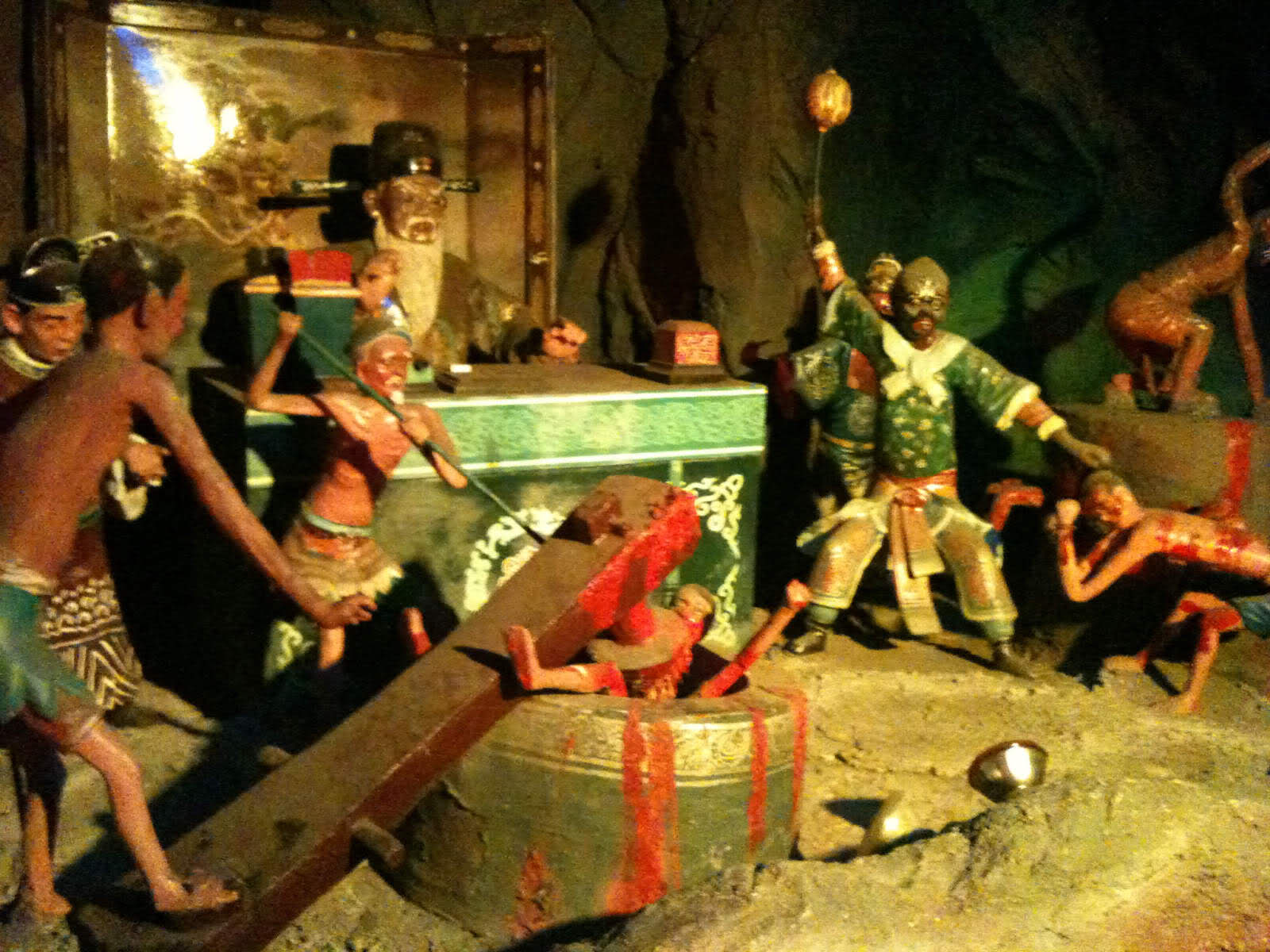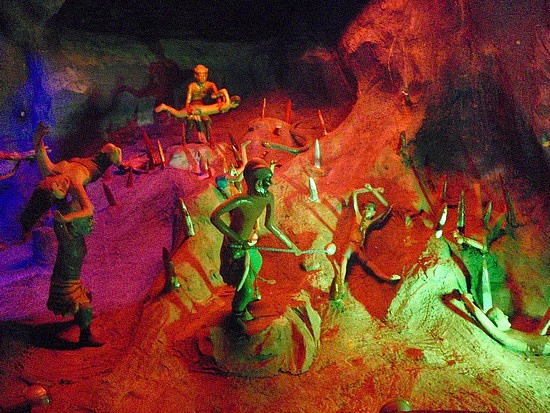 Tours

Haw Par Villa Singapore: The last blooming lotus

Silent visit

It will all be demolished one day. The land is worth billions.

A walkthrough of the Ten Courts of Hell attraction at Haw Par Villa
___________________
Rebranding Haw Par Villa
Proposal #1
by Leonard Koh
This rebranding project aims to promote about Haw Par Villa through the creation of a new identity to create a new impression to people who have been there before and arouse the curiosity of those who have never heard or been there before. Other materials have been created to promote about the area and others have been created as keepsakes and a reason to return.
Logo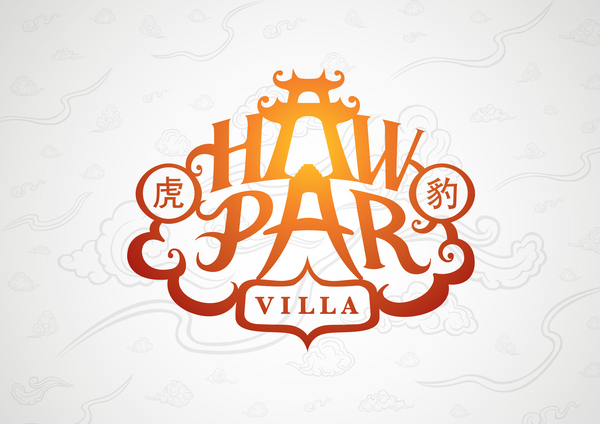 Corporate Stationary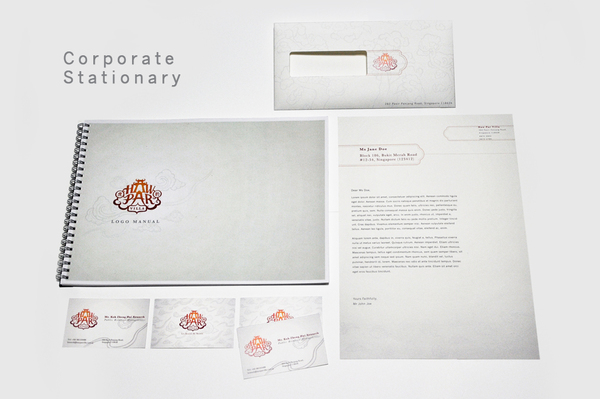 Postcards (Sun Wu Kong)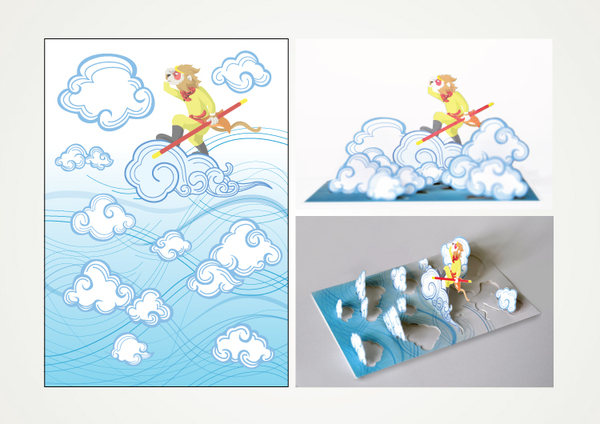 Postcard (10 Courts of Hell)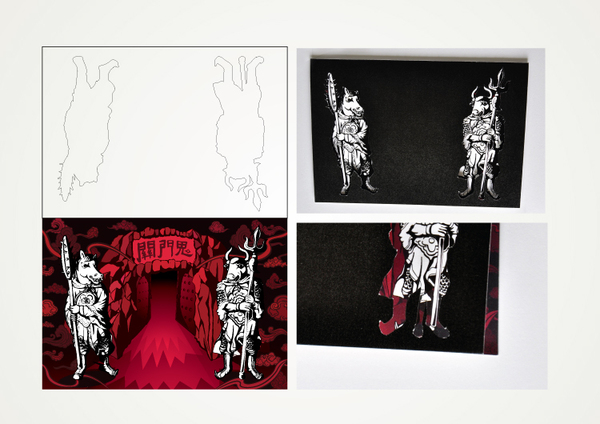 Postcard (Laughing Buddha)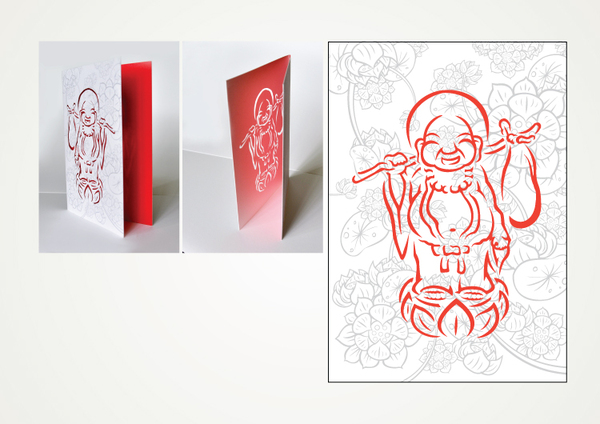 Direct Mailer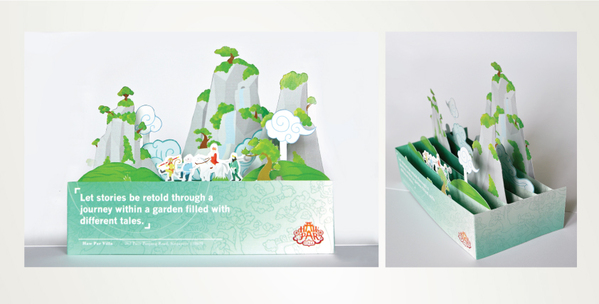 Calendar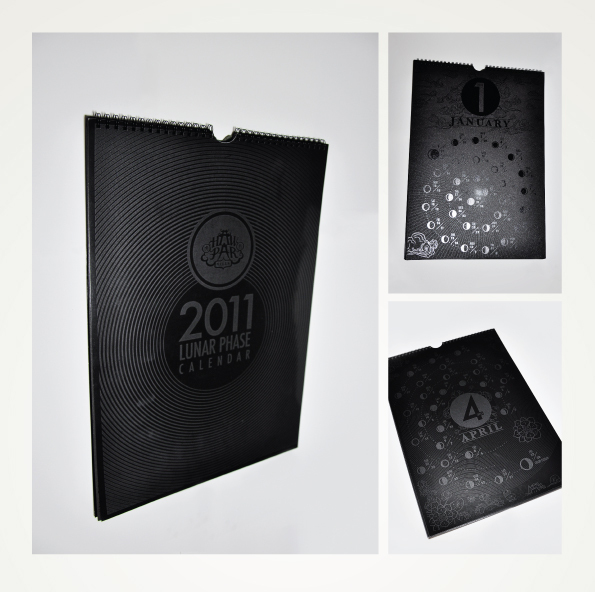 Park Map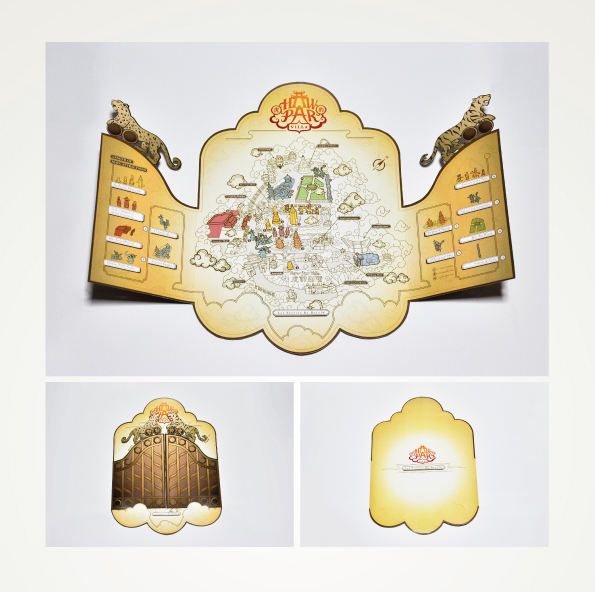 Proposal #2
by Chinwee
An extensive and different take on rebranding for Haw Par Villa. Targeting the youths for a change, this project aims to revive Haw Par Villa and also the traditional chinese values and cultures that comes with it.
Brand Identity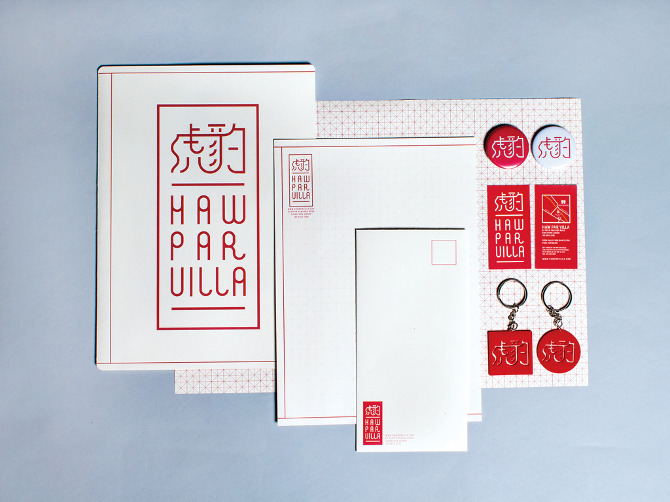 Park Map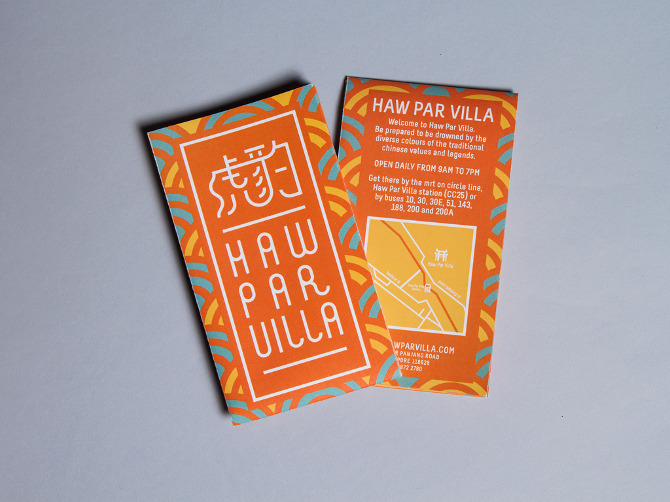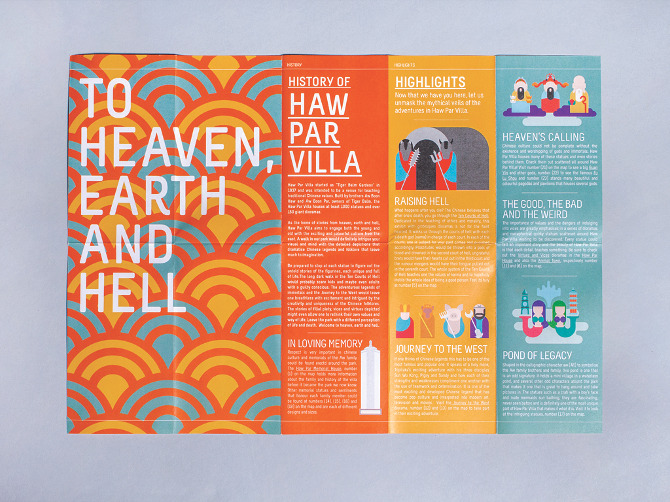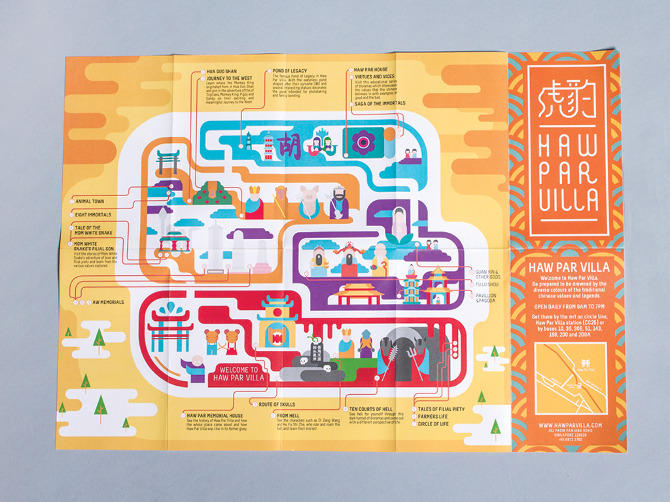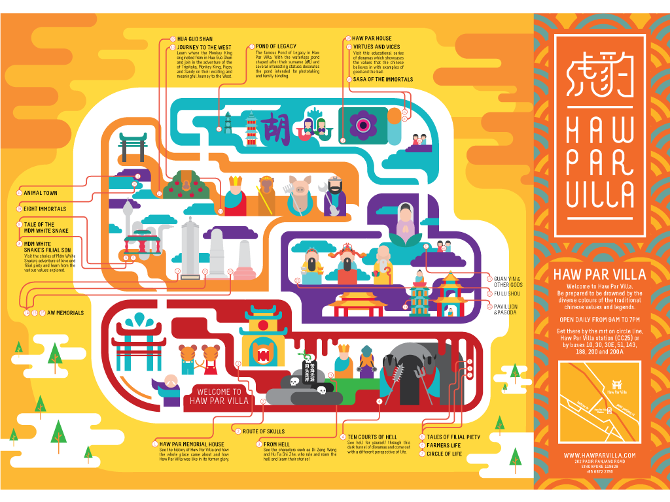 Park Souvenirs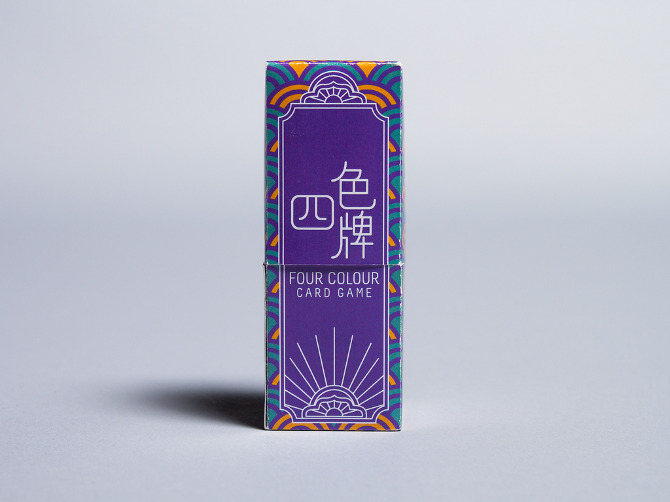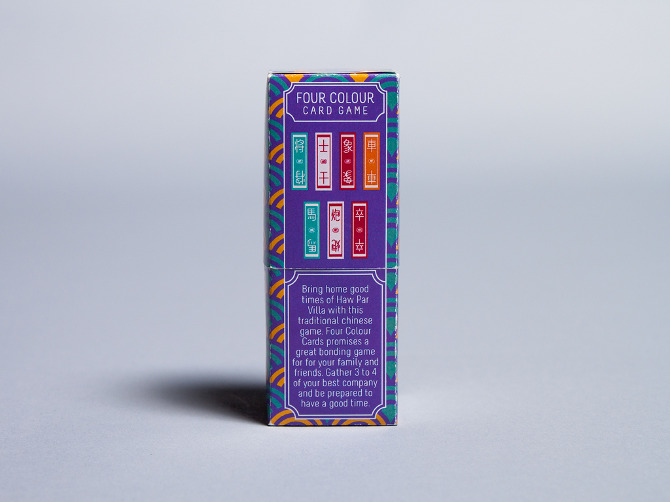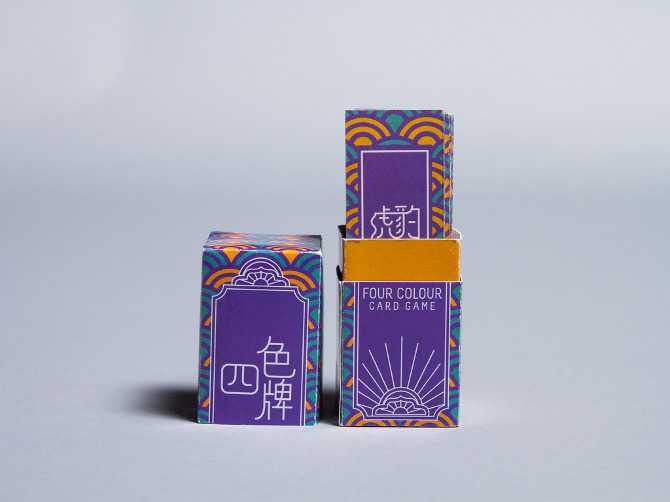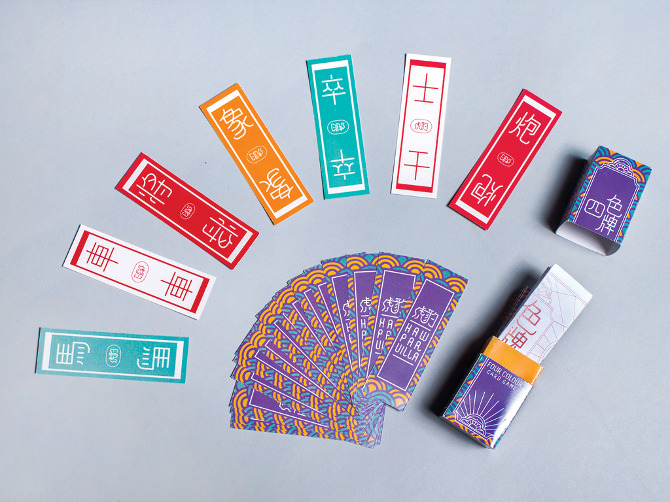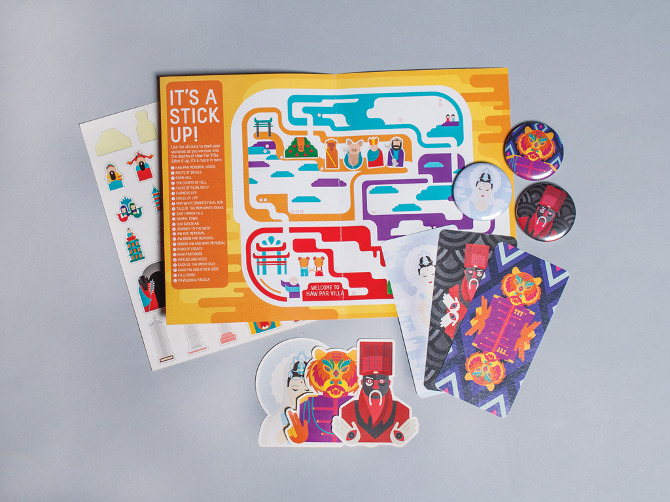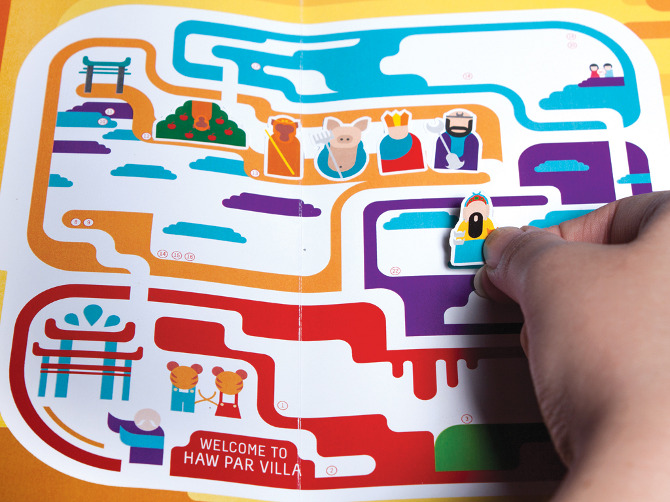 Posters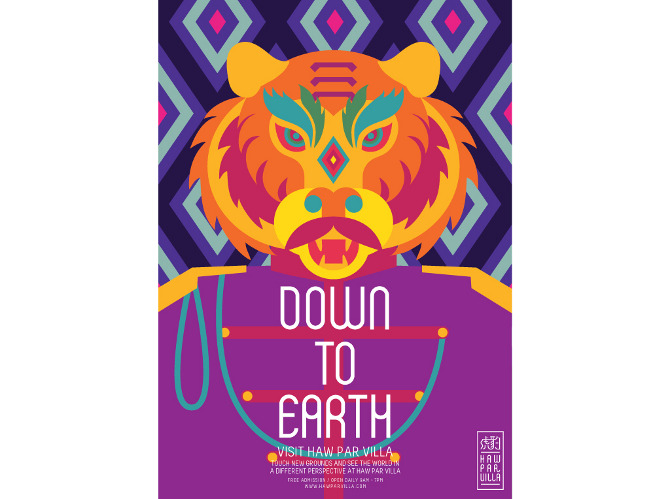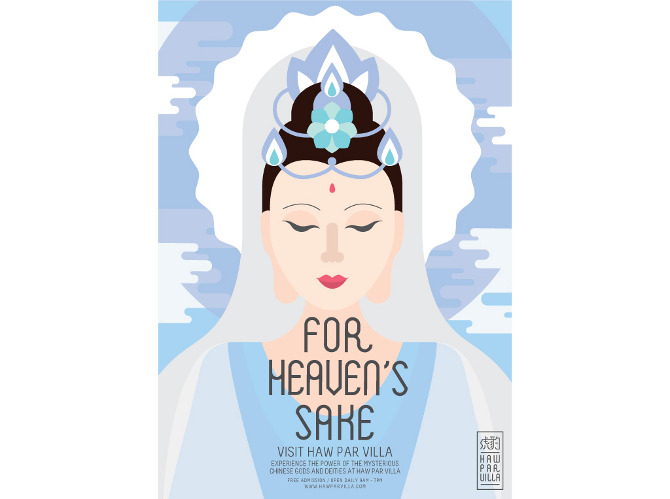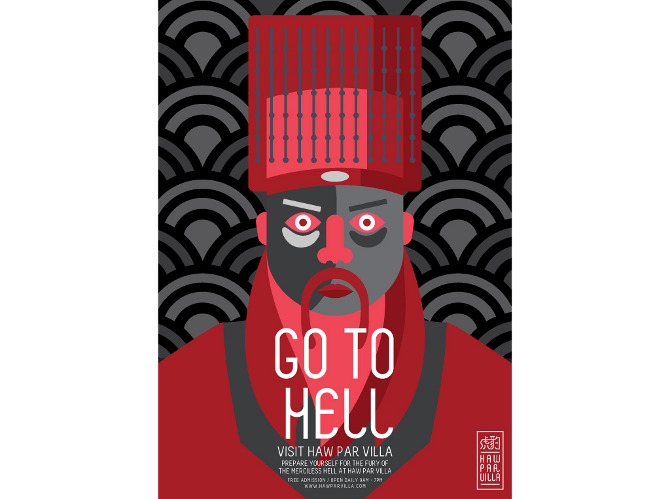 Brochure & Postcards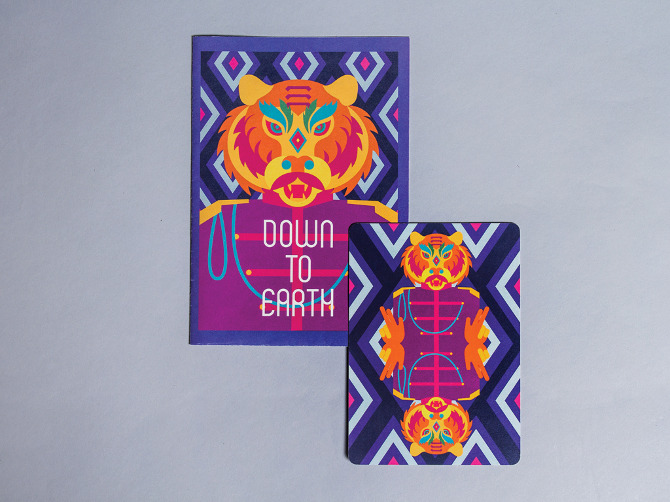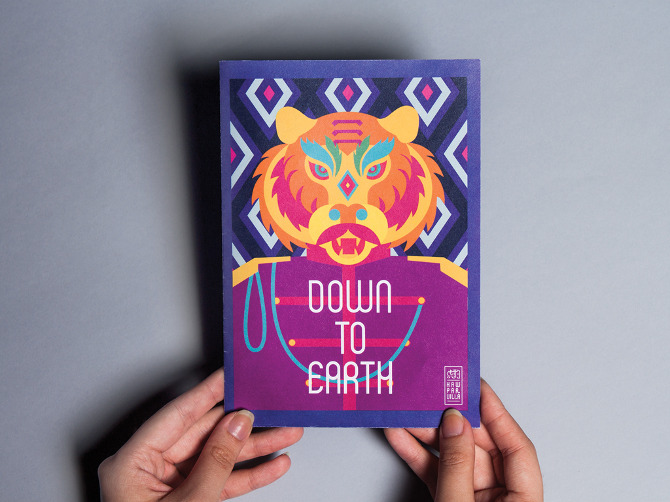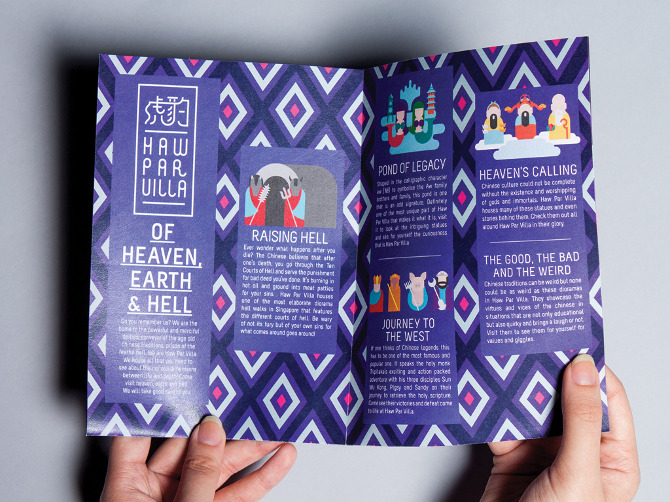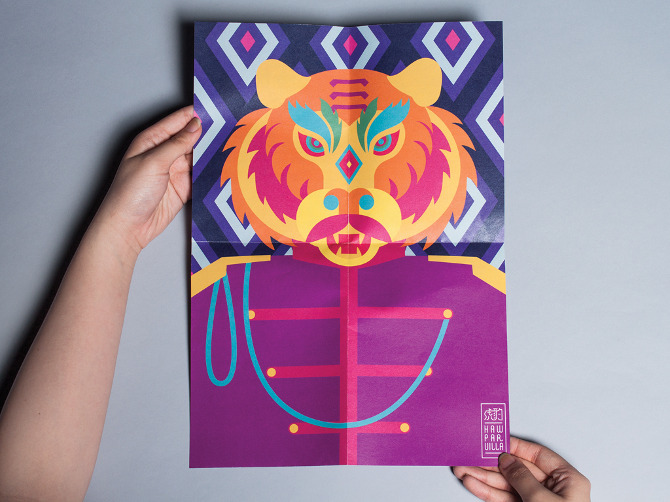 Outdoor advertising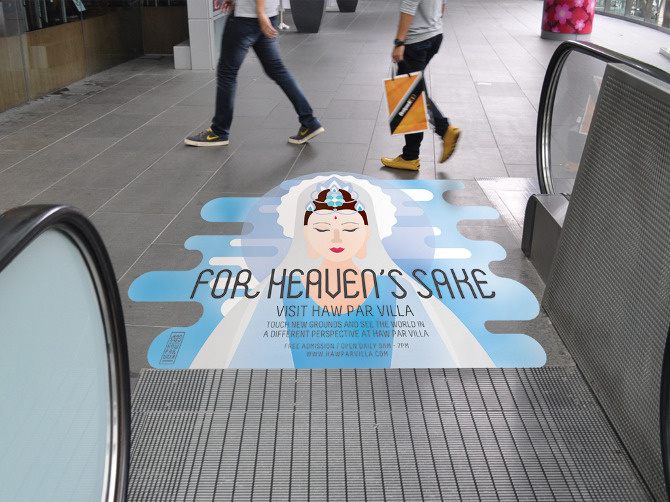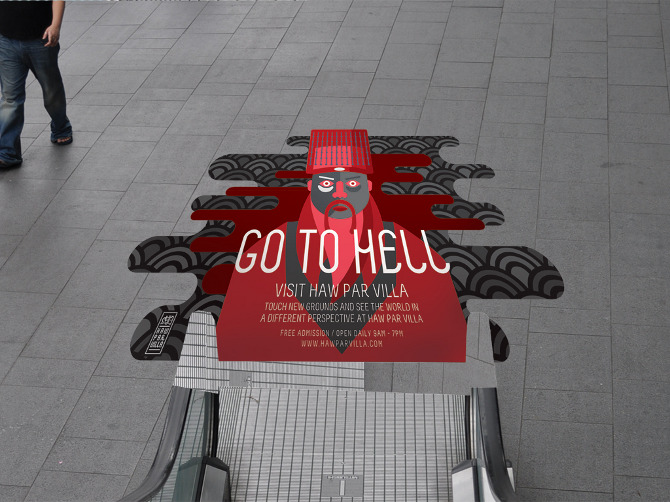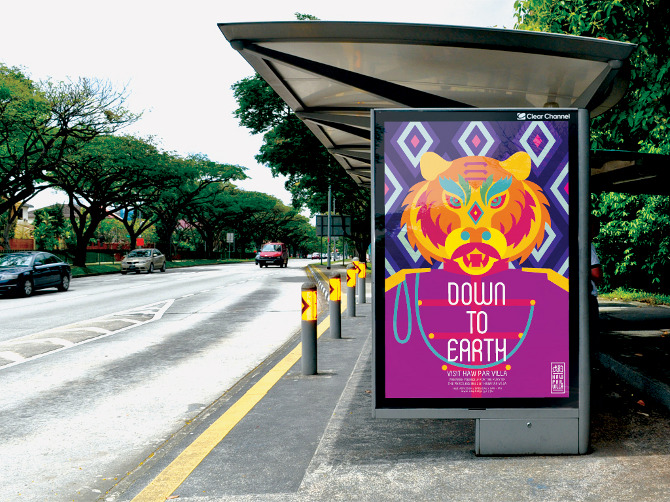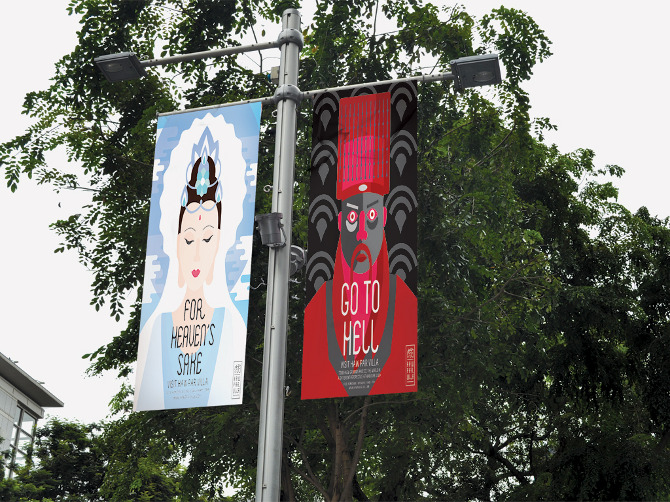 Popup Brochure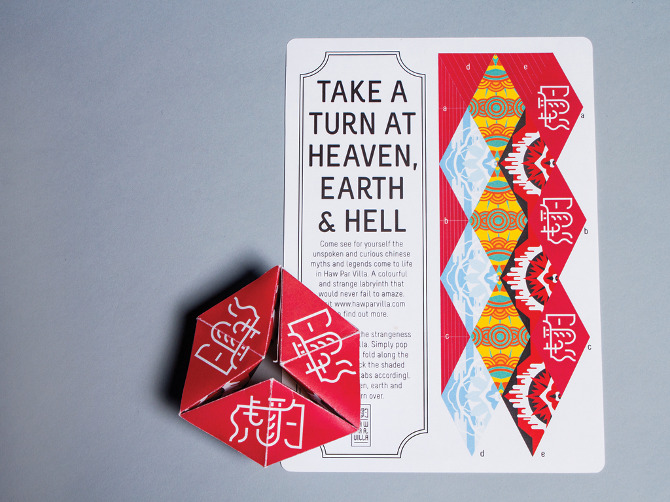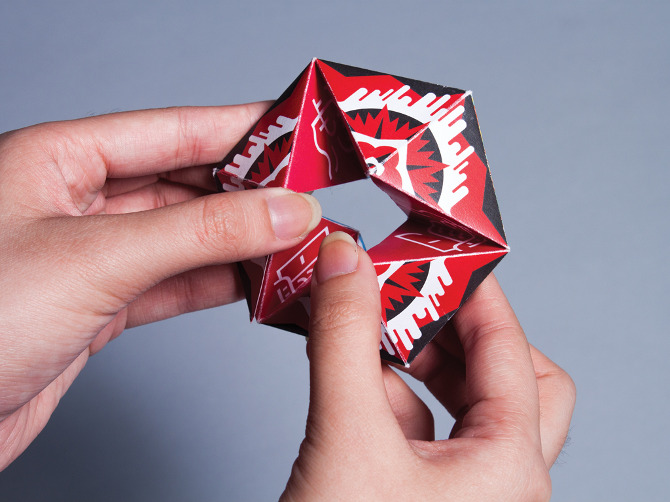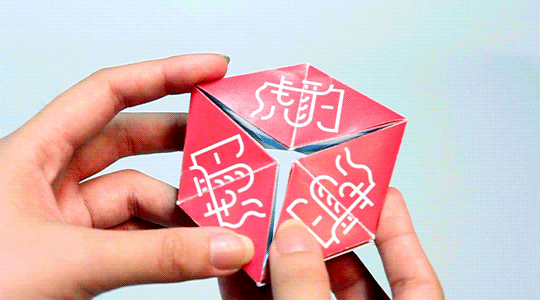 Website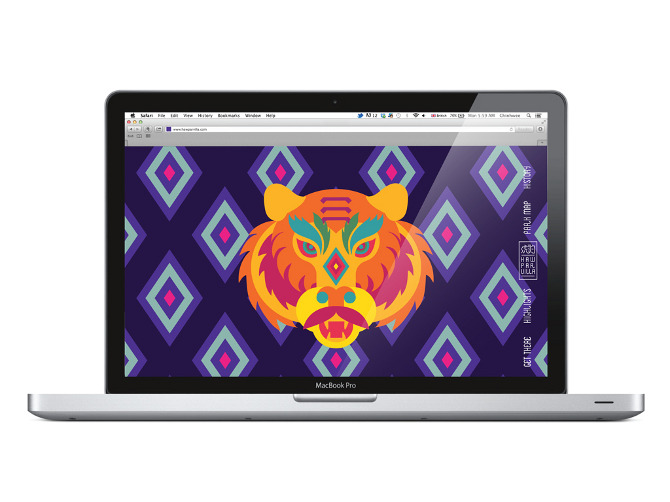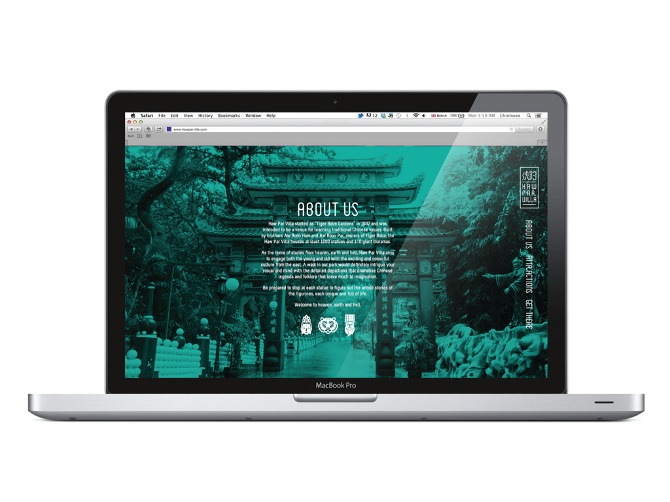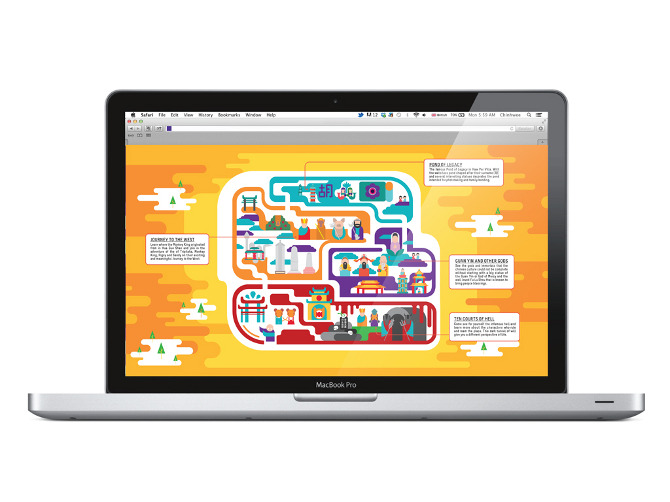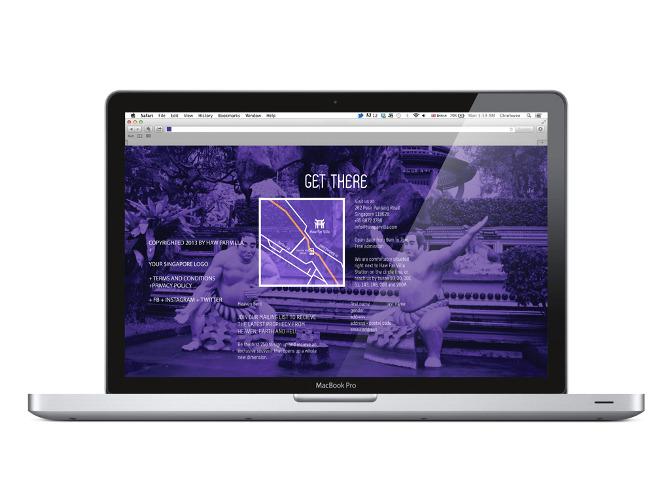 Direct Mailer